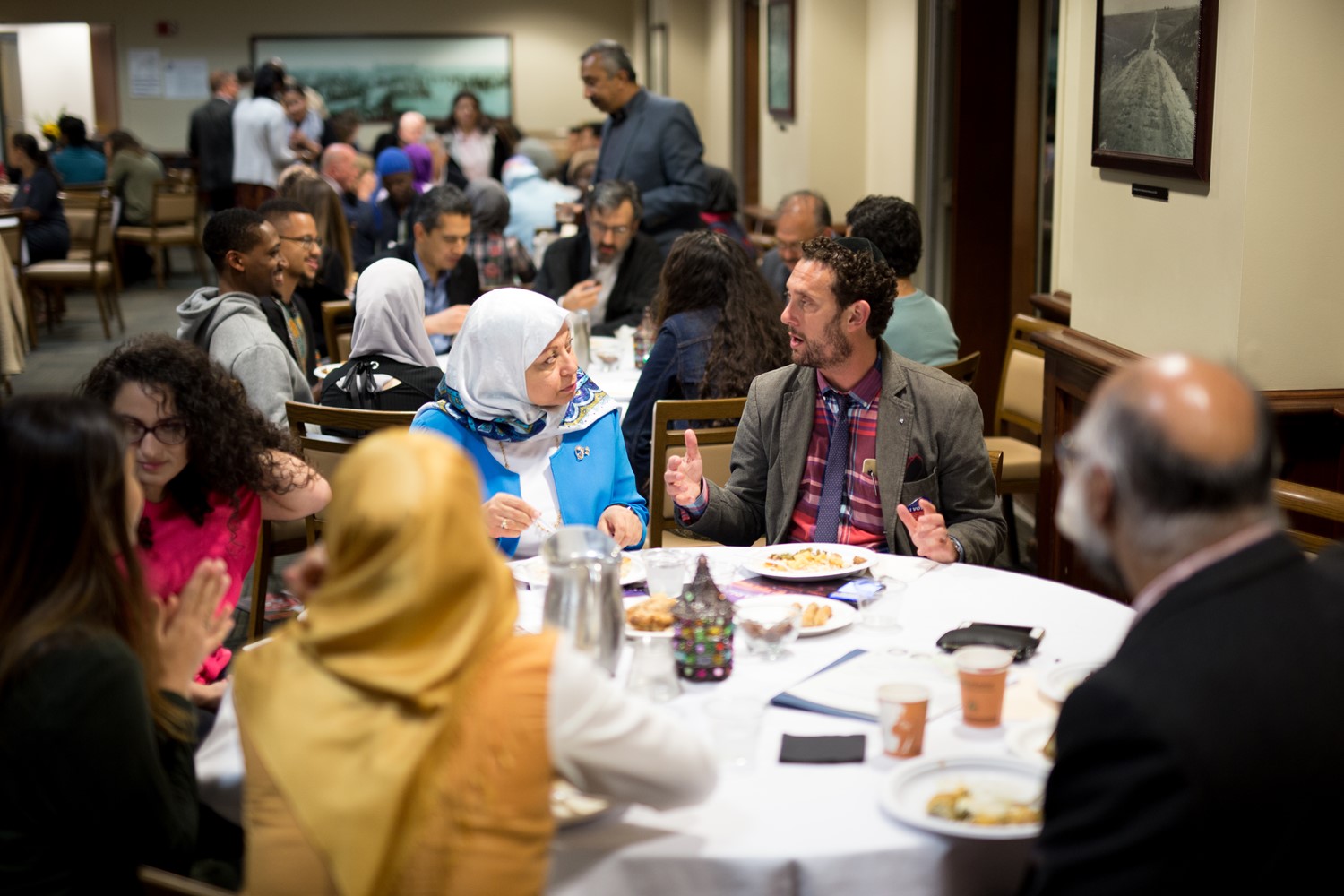 Muslim Student Life celebrates Ramadan, the Islamic month of fasting, annually at LMU through a number of spiritual programs and services.
One of our signature events has been our Annual Ramadan Interfaith Iftar Dinner, a yearly gathering of Muslim students, faculty, staff and friends from the community to break bread together and celebrate the Islamic month of fasting. We also provide student iftar dinners for fasting students on campus.
In addition, Muslim Student Life shares daily spiritual reflections for the month of Ramadan that highlight timeless wisdom from the Islamic tradition for our times. View our 2020 Ramadan Spiritual Reflections.
LMU has also offered halal food options on campus in the month of Ramadan for fasting students. You can read more about it in this article from our student newspaper, The Los Angeles Loyolan.