"Welcome to Sodom" Movie Screening & Interdisciplinary Panel Discussion
October 26-28, 2020
Join us for a movie screening and interdisciplinary panel discussion with professors Nicole Bouvier-Brown (Seaver), Charles E. Swanson (SFTV) and Brian Treanor (BCLA) to address the illegal exportation network of environmental dumping of electronic waste (e-waste) from industrialized nations. (Press the play button on the image to view the film trailer.)
We highly encourage you to watch the film first before viewing the panel discussion.
Registered attendees will be provided the link and password to access the film.
How to Access the Film
Register by clicking on the "Register Here" button below.
A separate e-mail will be sent for the movie link and passcode.
How to Access the Interdisciplinary Panel
The pre-recorded panel discussion will be available for viewing below beginning at 1 p.m. on Wednesday, Oct. 28. There is no passcode requirement.

The movie and the pre-recorded panel discussion will be available for screening throughout the 2020-2021 academic year.

Related Articles
About the Film
Welcome to Sodom is a documentary film about Agbogbloshie, a nickname for a commercial district near Ghana's capital city. Agbogbloshie became known as a destination for externally generated automobile and electronic scrap collected from mostly the western world.
Agbogbloshie is also known as Sodom, and our panel will frame their interdisciplinary dialogue based on the multi-awarded German documentary by Florian Weigensamer and Christian Krones. It is distributed by Torch Films.
Panelists
Nicole Bouvier-Brown
Nicole Bouvier-Brown has a BS degree in Chemistry/Biology (with an environmental emphasis) and a minor in Religious Studies from St. Mary's College of California and a PhD in Environmental Science, Policy, and Management from the University of California, Berkeley. At Loyola Marymount University, she is currently an associate professor of Chemistry and Biochemistry teaching in the Chemistry and Environmental Science programs. Her research interests include developing methodology and measuring air pollution exacerbated by human activity, how to effectively teach undergraduate students difficult scientific ideas, such as climate change and sustainability, and how examples of environmental justice can be used to bring a social connection to hard science courses.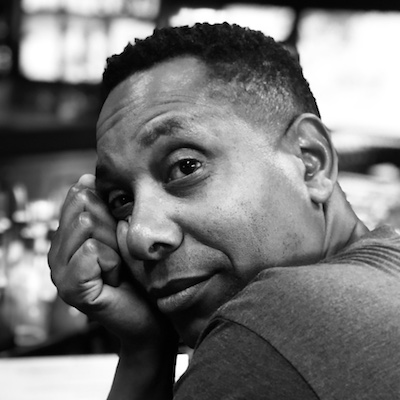 Charles E. Swanson
Always ready for a meal or moments with close friends and family, Professor Charles E. Swanson has enjoyed teaching cinematography and filmmaking since 1999, and was hired by the Loyola Marymount University's School of Film and Television in 2003.
Charles attended Morehouse College where he earned a BA in English Literature and after he spent three years teaching English in southeastern Japan. He would earn his MFA in Film Production from the University of Southern California (USC) in 1998.
His creative highlights include the feature length films: This is Not a Test and Small, Beautifully Moving Parts, the later screened at the 2011 South by Southwest Film Festival (SXSW), Mill Valley, New Orleans (NOLA), Denver, Hamptons and Atlanta film festivals and earned the 2011 Sloan Award for most creative portrayal of technology in a film and the music video Jaguar, which Charles photographed for Techno artist DJ Rolando, received wide play on MTV Europe.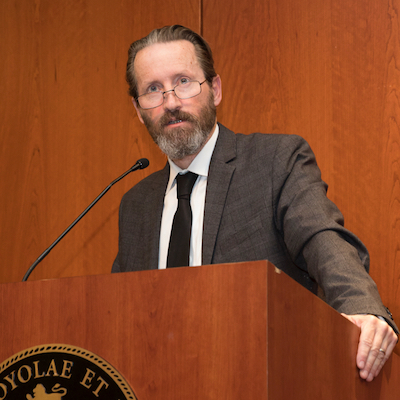 Brian Treanor
Brian Treanor is Professor of Philosophy and Charles S. Casassa SJ Chair in Social Values at Loyola Marymount University. He was the founding director of LMU's Environmental Studies program, and of the Academy of Catholic Thought and Imagination. His recent books include Melancholic Joy: On Life Worth Living (Bloomsbury 2021); Philosophy in the American West (Routledge 2020); Being in Creation: Human Responsibility in an Endangered World (Fordham 2015); and Emplotting Virtue (Fordham 2014), among others.