L.A. Uprisings, Race, and Media (1992 & 2020)
February 3, 2021 at 1:00 P.M. (PST)
Join us for a movie screening of L.A. Burning: The Riots 25 Years Later and a pre-recorded panel discussion with Dr. Julia Lee (LMU associate professor of English) and Eric Deggans (NPR TV critic) to address the media representations of race during the civil unrest in Los Angeles in the aftermath of the Rodney King verdict. Lee describes her experience as the daughter of Korean immigrants whose store was burned during the uprising. Deggans describes his experience covering the unrest and its impact in Pittsburgh, where he was one of the few Black reporters working at the local newspaper. Lee and Deggans then have a conversation about the protests following George Floyd's murder and the need for media outlets to diversify their ranks and coverage.
About the Film
L.A. Burning: The Riots 25 Year Later is an original two-hour documentary marking the 25th anniversary of the infamous L.A riots that reexamines the intense and life-changing events through the eyes of those who lived it.
How to Access the Film
**Limited to the LMU community only**
Please note that the film is only accessible to the LMU community. MyLMU username & password are required to access this resource.
Click here to access the film. You will be directed to the William H. Hannon Library Linus Catalog page.
Click "Access online" (top left side) and enter your MyLMU username and password information.
The movie will be available for screening throughout the 2020-2021 academic year.
How to Access the Pre-Recorded Panel Discussion
The pre-recorded panel discussion is accessible to everyone beginning at 1:00 pm (PST) on February 3, 2021. There is no passcode or login information requirement.

The pre-recorded panel discussion will be available for viewing throughout the 2020-2021 academic year.
Additional Resources
Panelists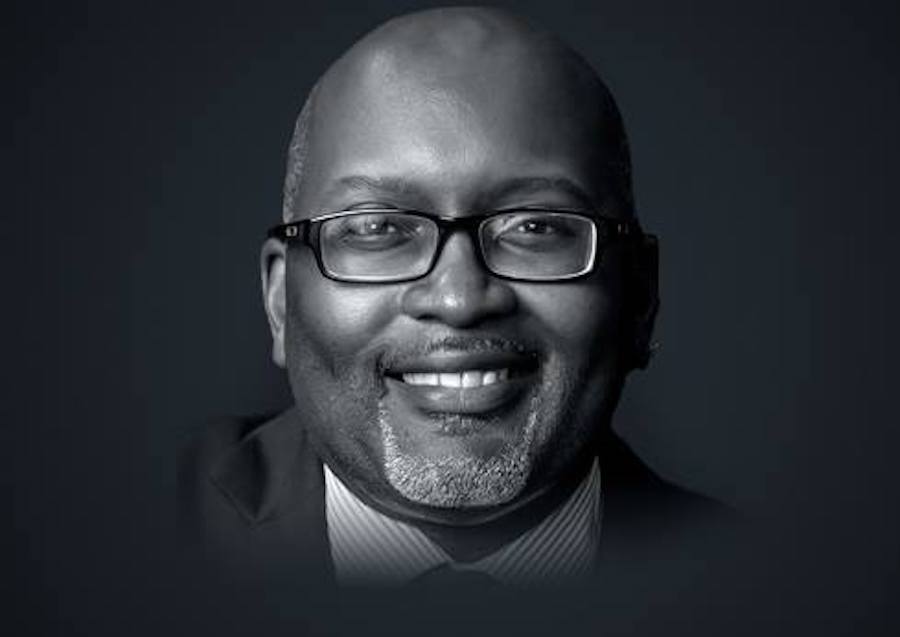 Eric Deggans
Eric Deggans is NPR's first full-time TV critic, appearing on all the network's shows, including Morning Edition, Here & Now and All Things Considered, writing for NPR.org and appearing on podcasts such as Life Kit, Code Switch and Pop Culture Happy Hour. He also serves as a media analyst and contributor for MSNBC and NBC News and an adjunct instructor at Duke University's Sanford School of Public Policy.
Eric came to NPR in September 2013 from the Tampa Bay Times newspaper in Florida, where he served as TV/Media Critic and in other roles for nearly 20 years. He is also author of a book dissecting how media outlets use prejudice and stereotypes to build ratings and power; Race-Baiter: How the Media Wields Dangerous Words to Divide a Nation, published in October 2012 by Palgrave Macmillan. He is based in Saint Petersburg, Florida at The Poynter Institute for Media Studies.
Julia Lee
Julia Lee is an associate professor of English at LMU, where she teaches African American and transatlantic literature. She is the author of Our Gang: A Racial History of The Little Rascals (2015) and The American Slave Narrative and the Victorian Novel (2010). A native of Los Angeles, she is now working on a book project about growing up Asian in Black and White America.
Coming Soon:
I, Too: Growing Up Asian in Black and White America
by Julia Lee, Ph.D.
Writing with scathing, brilliant passion, Julia Lee, a Korean-American professor of Black literature whose work has been acclaimed by Henry Louis Gates, Jr. and Jamaica Kincaid, confronts the tortured position of Asian Americans in the nation's racial history through her own personal story. Neither black nor white, Lee resides in racial limbo, something she discovers firsthand during the 1992 Los Angeles Uprising, when Korean immigrant merchants like her parents found themselves in the crosshairs of one of the worst race riots in American history. Triggered in part by the shooting death of Black teenager Latasha Harlins by Korean shopkeeper Soon-Ja Du, the LA Uprising launches Lee on a journey of racial reckoning, atonement, and discovery.

A ferocious blend of memoir, cultural criticism, and history, I, Too: Growing Up Asian in Black and White America, follows Lee as she unflinchingly faces her own racial demons, from a childhood raised in predominantly white spaces, to her discovery of Black literature in graduate school, to her embrace of a new form of Asian American identity and resistance. Alternately bitter, funny, and heart-wrenching,

I, Too wrestles with a host of taboo topics like complicity, shame, domestic abuse, mental illness, and sexism in the Korean American community. It recounts the dawning of Lee's racial consciousness, her experiences of microaggressions and racial abuse. I, Too is a necessary manifesto for this moment of racial reckoning. Ultimately, Lee describes her own difficult path out of self-hatred, guilt, and paralysis and argues that Asian Americans, and others who float in-between, have a unique opportunity to leverage their liminality for social change.
Dr. Lee is hoping for the book to be published in 2022, the 30th anniversary of the LA Uprising.