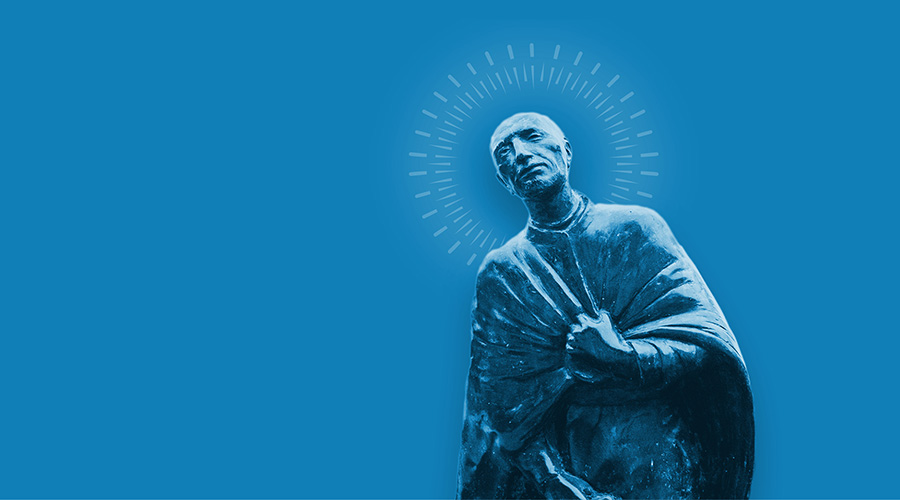 Ignatian Heritage Month
November 2023
Ignatian Heritage Month is a month-long celebration that highlights the living legacy of St. Ignatius Loyola and the Ignatian identity we share at LMU. The goal of Ignatian Heritage Month is to bring a greater understanding of and appreciation for our Ignatian heritage to the entire LMU community.
Get the Zoom Background
Schedule of Events
Events are being added all the time! Check back for more details soon!
Ignatian Wellness Wednesday with Resident Ministry
Wednesday, November 1 | 11:00 am - 2:00 pm | Alumni Mall
Ready to set the world on fire? Come by Resident Ministry's table at Wellness Wednesday for giveaways and some Ignatian wisdom!
Celebrating the Sisters of St. Joseph of Orange: An Exhibit
Wednesday, Nov. 1 - December | William H. Hannon Library
The history of the Sisters of St. Joseph of Orange spans more than 350 years. The humble women of today often comment about standing on the shoulders of the sisters who came before them. Posted through the fall semester, this exhibit by the CSJ Center for Reconciliation and Justice on the second floor of the William H. Hannon Library shares the the Ignatian roots and history of the Sisters, their ministry in California, and their collaboration with the Society of Jesus and the Religious of the Sacred Heart of Mary to establish present-day Loyola Marymount University. More info here.
Mass
Sunday, Nov. 5 | 10:00 am and 8:00 pm | Sacred Heart Chapel
Pray with the LMU community and learn about the Ignatian tradition and the Jesuits - visit the table in front of SHC after each liturgy.
Ignatian Heritage Information Table (Loyola Law School)
Monday, Nov. 6 | 12:00 - 1:15 pm | Merrifield North (LLS)
LLS Campus Ministry, the LMU Center for Ignatian Spirituality, the LMU Center for Mission and Identity, and the LMU CSJ Center for Reconciliation and Justice will be at Merrifield North with information and giveaways in celebration of Ignatian Heritage Month. Please come by and meet the representatives.
"Jesuits in Conversation" Series
Monday, Nov. 6 | 5:30 pm | Philosophy Village (UH 3600)
Mark Aloysius, S.J. in conversation with Prof. Scott Roniger. All are welcome!
"A Feminine Twist of Grace: The Ignatian Roots of the Sisters of St. Joseph"
Tuesday, Nov. 7 | 12:00 - 1:00 pm | William H. Hannon Library, VDA Family Suite
The CSJ Center for Reconciliation and Justice welcomes you to this afternoon conversation with Sister Jane DeLisle, a Sister of St. Joseph of Orange, spiritual director, and educator. In south-central France more than 370 years ago, Jean Pierre Medaille, S.J. recognized in a group of six women a deep desire for God and a heart for the people of God. Together they birthed a new form of religious life. This "Little Design" has offered a feminine twist to Ignatian desire for God and to a loving response in all manner of generous service, "that all may be one." All are welcome! More info here.
Donuts with the Jesuits
Thursday, November 9 | 7:30 am - 9:00 am | Palm Walk
Need a pick-me-up on the way to class? Grab a donut from members of our LMU Jesuit community.
Ignatian Heritage Game Night
Thursday, Nov. 9 | 6:00 – 8:00 PM | O'Malley Lawn
Come and join the Resident Ministers of McCarthy, Rains, Leavey 4/O'Malley, and Leavey 5/6 for game night in honor of celebrating Ignatian Heritage Month! There will be food, prizes, community and more!
Churros and Chocolate Chat
Thursday, Nov. 9 | 7:30 pm to 8:30 pm | McKay Lounge
The Resident Ministry Staff of Hannon, Tenderich, and McKay residence halls have joined together to host a dialogue on faith exploration, expression, and discerning your path, while enjoying Churros and Chocolate.
Ignite Your Passion
Friday, Nov. 10 | 11:30 am – 1:00 pm | The Palm Quad
St. Ignatius helps us to see that our greatest calling in life is to match our deepest passions with the world's greatest needs. If you live in Palm Hall North, Doheny Hall, or Palm Hall South Apartments, come by and share your passion for life! Pizza will be offered!
Open House and Pizza at the Jesuit Community
Sunday, Nov. 12 | 9:00 pm (after 8pm Mass) | Jesuit Community
Ever wondered who lives in the Jesuit Community? Join us after mass to meet the Jesuits, grab some pizza, and get a tour of the Community!
Sunset Yoga: Ignatian Heritage Month
Monday, Nov. 13 | 4:00 - 5:00 pm | Mbongi Spot
Join the Resident Ministers of Whelan, Rosecrans, and the Del Reys as we host an afternoon meditation and yoga practice.
Meet a Jesuit at the Loft
Monday, Nov. 13 | 7:30 - 9:00 pm | The Loft
Ever met a Jesuit? Join some of our on campus Jesuits and grab a drink at the Loft. First beverage provided! More info and RSVP here.
Wellness Wednesday Spotlight with Campus Ministry
Wednesday, Nov. 15 | 11:00 am - 2:00 pm | Alumni Mall
Meet the Campus Ministers on Wellness Wednesday, snag some fun IHM themed giveaways, and share an intention on our Prayer Wall!
Jesuit Alumni Lunch (Loyola Law School)
Wednesday, Nov. 15 | 12:00 p.m. – 1:00 p.m. | Burns Lounge
Graduates of Jesuit schools (primary, secondary, college/university) are invited to a lunch conversation with Fr. Michael Engh, S.J., LMU Chancellor and former President of Santa Clara University. Sponsored by LLS Campus Ministry. For more info, contact Wayne.Negrete@lls.edu.
50 Years of Fr. Pedro Arrupe, S.J.'s historic address, "Men and Women for Others: Educating for Justice in Jesuit Education."
Wednesday, Nov. 15 | 3:00 pm | Hilton 100
In 1973, the 28th Jesuit Superior General of the Society of Jesus addressed the World Union of Jesuit Alumni in Valencia, Spain. He set a new course for Jesuit education by stating, "Today our prime educational objective must be to form men-and-women-for-others; men and women who will live not for themselves but for God and his Christ." On this 50th anniversary we will reflect on the sources behind this historic address and its relevance for the future of Jesuit Education across the globe. Featuring Fr. Timothy Kesicki, S.J., past president of the Jesuit Conference of Canada and the United States. Reception to follow. RSVP here!
Donuts with the Jesuits
Thursday, Nov. 16 | 7:30 - 9:00 am | Palm Walk
Early morning class is rough. Grab a donut to make it a little easier, and say hi to a Jesuit when you do!
Ignatian Pedagogy (IP) and VR Learning
Thursday, Nov. 16 | 12:00 - 1:30 pm | Center for Teaching Excellence
All faculty are invited to this workshop facilitated by Faculty Fellow Prof. Leon Wiebers (Theater Arts), and Cynthia Becht (Library), which embraces the notion of Always Questioning and specifically asks: How can virtual reality support Ignatian pedagogical goals? This workshop will look at the fundamental elements of IP (context, experience, reflection, action, and evaluation) within the context of a VR environment that examines historical objects of dress. Participants will be able to experience VR and then imagine how/if/why it might be suitable for their own discipline and teaching. Lunch provided with RSVP by 11/13.
Coffee with the Campus Ministers
Friday, Nov. 17 | 10:00 am - 12:00 pm | Lion's Den
Join Campus Ministry in the Den for coffee, conversation and games!
Featured Programs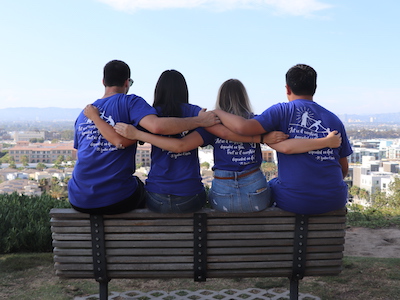 Mission and Ministry
Mission and Ministry promotes engagement with the vibrant spiritual, intellectual, and pedagogical traditions that shape Loyola Marymount University's identity. Mission and Ministry's offices accompany community members in living out LMU's distinctive character as a Catholic, Jesuit, and Marymount university.
Learn more about Mission and Ministry
Campus Ministry
Campus Ministry is a diverse, multi-faith team -- lay, clergy, and Religious -- dedicated to fostering the mission of Loyola Marymount University, especially the service of faith and the promotion of justice. The campus ministers support the many programs and activities that meet the spiritual needs of our students. Campus Ministry provides students a place to Belong, Believe and Become.
Learn more about Campus Ministry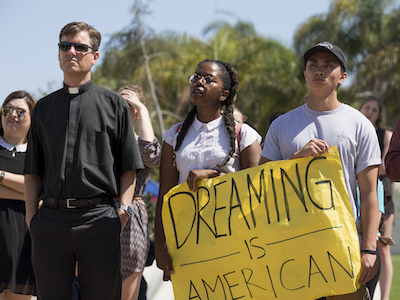 Student EXP
The Student EXP assists students in discovering life outside the classroom at Loyola Marymount University. At the core of the Student EXP are five pillars that inspire students to integrate knowledge with action so they become leaders that transform the world.
Learn more about Student EXP
Ignatian Spirituality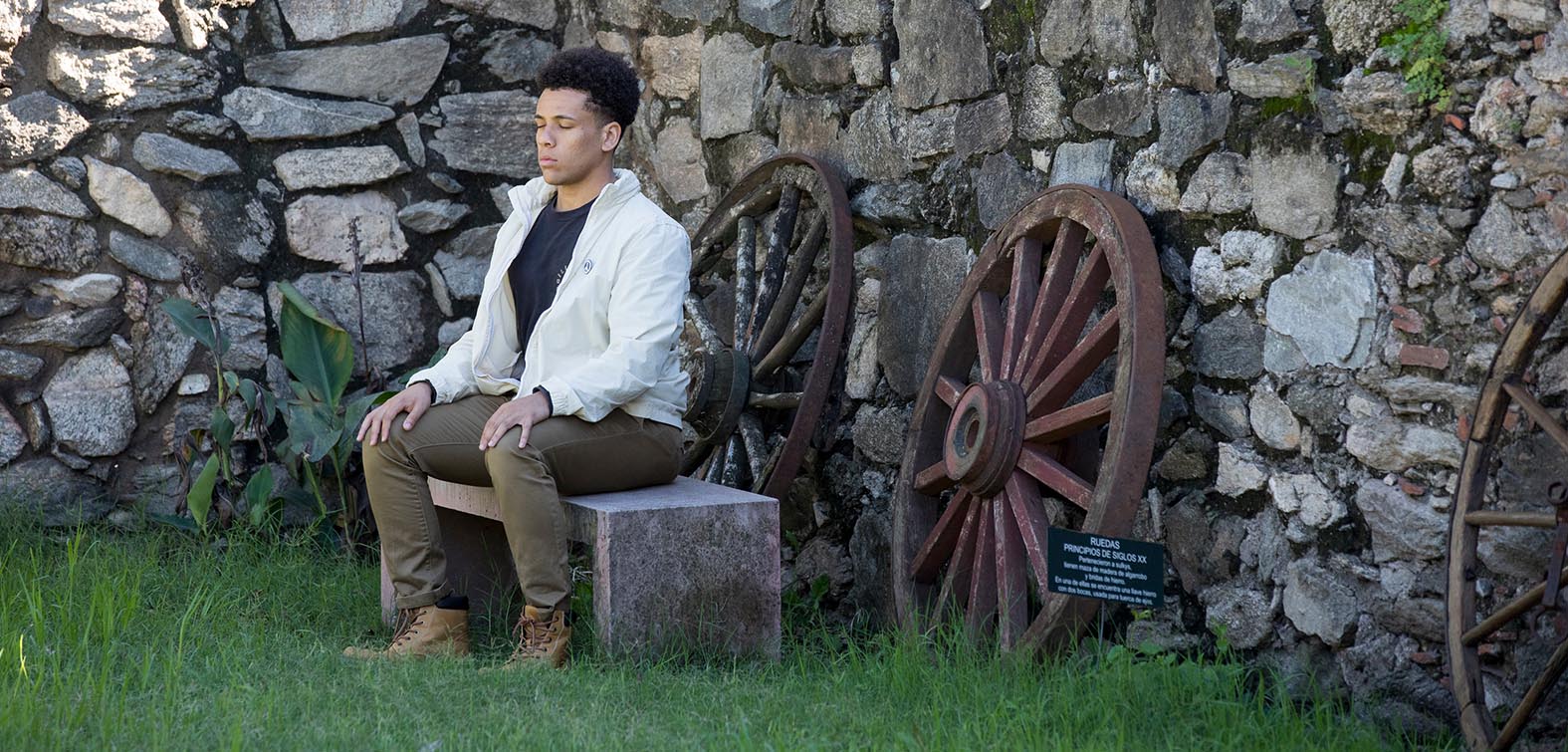 The Ignatian tradition seeks to find God in all things and in all people. Learn more about the Ignatian vision of the world and the human person, and the tools this tradition offers for reflection and discernment. Learn more about Ignatian Spirituality.
Ignatian Pedagogy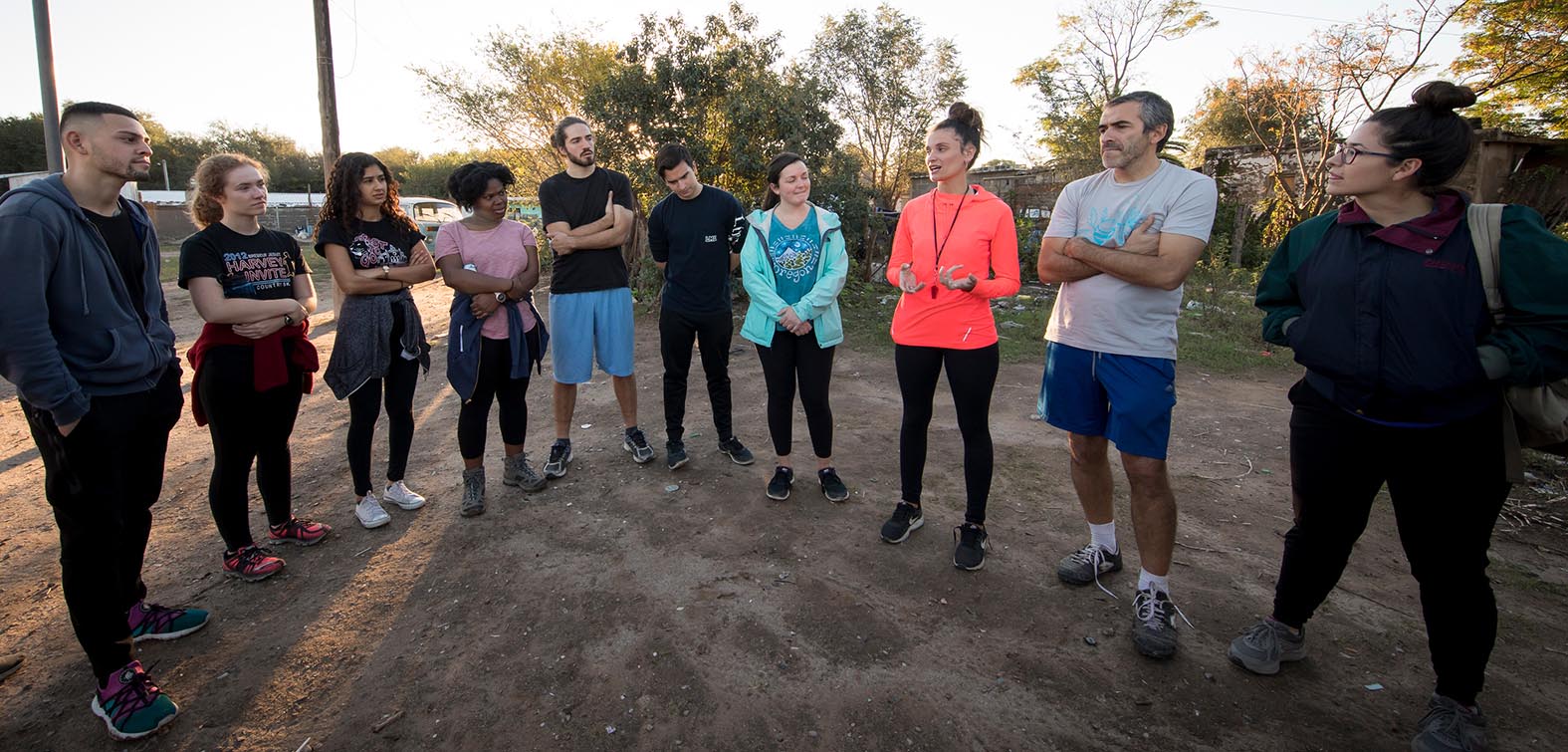 The Jesuits are known for excellence in education, and their schools may be found in 55 countries. What is distinctive about a Jesuit education, and what are the characteristics of the Ignatian pedagogical paradigm? Learn more about Ignatian Pedagogy.
Jesuit History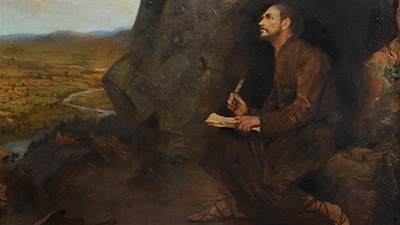 Ignatius of Loyola
Who was St. Ignatius, and what did he do? A brief look at the life of Íñigo López de Loyola, founder of the Society of Jesus.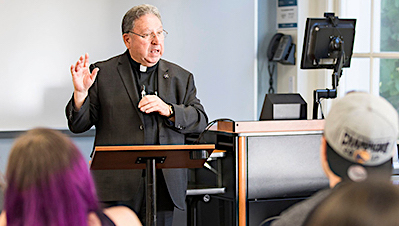 The Society of Jesus
Otherwise known as "the Jesuits," this order of Catholic priests, brothers, and scholastics is the largest men's religious order in the world. Learn more about the Jesuits and the work they do across the globe.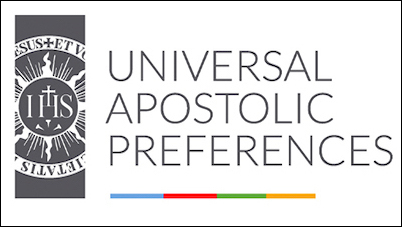 Universal Apostolic Preferences
Four areas of focus for all Jesuit apostolates, 2019-2029. As members of a worldwide community, what are our common goals?