Tongva Memorial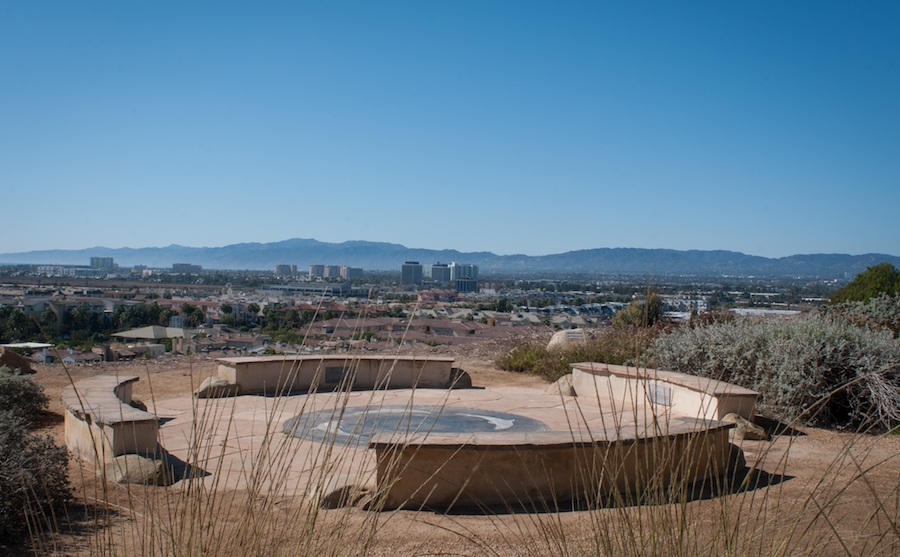 A thousand years ago, the Gabrielino/Tongva tribe inhabited the area now occupied by LMU student residences. The first memorial anywhere to these "People of the Earth" was dedicated in 2000 as a fitting complement to the present-day dwellings. Visitors can gaze out over the Pacific and towards the Santa Monica Mountains as did Native Americans before them. Low stone benches surround a dolphin-motif pavement circle that is, in turn, bordered by explanatory plaques and shrubs and other plants that have long been native to this area, thereby encouraging thoughts of past, present and future to come readily to mind and heart.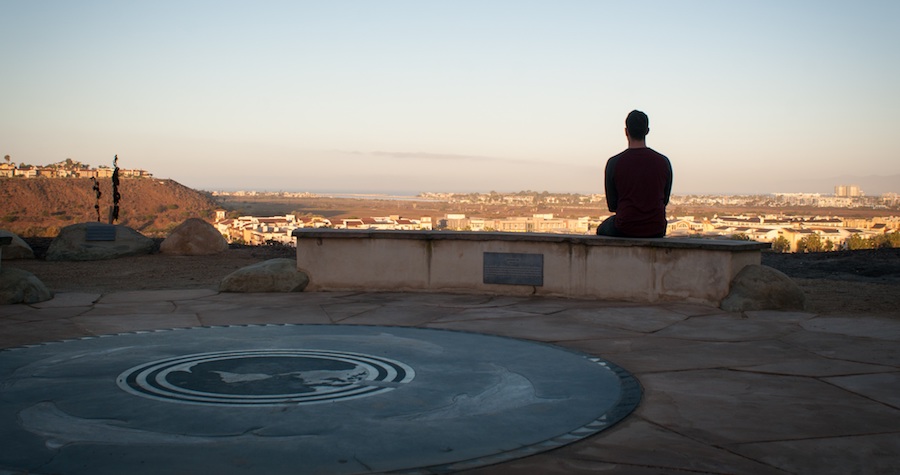 The Gabrielino/Tongva tribe, "People of the Earth," were inhabitants of the area from about 1000 A.D. Artifacts of the long-ago residents had been recovered on the bluff prior to the start of student residence hall construction. The site was rededicated in 2004 after the remains of 200+ Native Americans were found on the Playa Vista property below the bluff. These were re-buried in an earthen mound visible below, within the Ballona Discovery Park.
On the outside edge of the bluff roadway that passes behind O'Malley and Leavey 4 Residences.