Biden and Catholicism in the US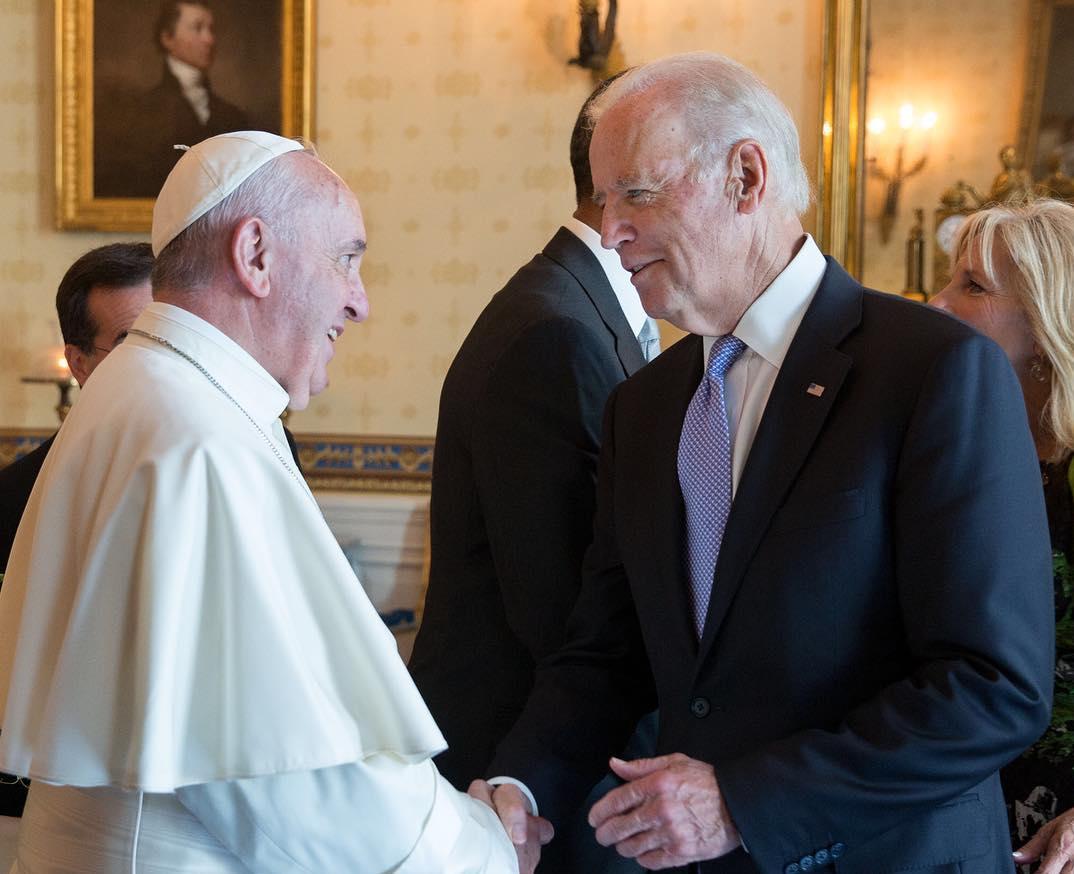 2021 Mission Spotlight:
President Biden and Catholicism in the United States
A Conversation on Faith, Politics, and the Media
Featuring Dr. Massimo Faggioli
Tuesday, April 20 | 4:00 - 5:30 pm (Pacific)
What is the relationship between religion and politics at this moment in the United States? How does President Biden, the second Catholic president, fit in to this landscape? How do the ways we talk about these topics shape public opinion, private faith, and civic engagement? Join us as Dr. Massimo Faggioli, Professor of Historical Theology at Villanova University, discusses his new book, "Joe Biden and Catholicism in the United States." Following his presentation, Dr. Faggioli will be joined by Carol Costello, journalist and LMU First Lady, for a conversation on faith, politics, and the media.
A recording of the live Zoom webinar is available below.
Pres. Biden & Catholicism in the United States | 4.20.21
Recording of "President Biden and Catholicism in the United States: A conversation on faith, politics, and the media" which was held live on April 20, 2021.
✜
About the Speaker
Dr. Massimo Faggioli, a married lay Roman Catholic, is full professor in the Department of Theology and Religious Studies at Villanova University (Philadelphia).
He worked in the "John XXIII Foundation for Religious Studies" in Bologna between 1996 and 2008 and was co-chair of the study group "Vatican II Studies" for the American Academy of Religion between 2012 and 2017. He has a column in La Croix International, and is contributing writer for Commonweal magazine and for the Italian magazine Il Regno. He is co-editor with Bryan Froehle of the new series "Studies in Global Catholicism" for Brill Publishers (first volume scheduled 2021).
His books and articles have been published in more than ten languages. His latest books are The Liminal Papacy of Pope Francis: Moving Toward Global Catholicity (Orbis Books, 2020) and Joe Biden and Catholicism in the United States (Bayard, 2021). He is co-editing with Catherine Clifford The Oxford Handbook of Vatican II (Oxford University Press, 2021) and he is under contract with Oxford University Press for a book on the history of the Roman Curia.
He lives in the Philadelphia area with his wife and their two children.
About the Moderator
Carol Costello is an award-winning journalist and former anchor and correspondent at CNN and HLN. Her distinguished career as a local, regional, and national broadcaster spans three decades, covering a broad range of world leaders, events, and politics.
Carol joined CNN in 2001 as an anchor on "Headline News." From 2012 to 2017, she hosted "Newsroom," and previously contributed to "The Situation Room" and anchored "Daybreak," the network's former early morning news program. At CNN, Carol was at the forefront of some of the world's most significant stories. She was part of CNN's Peabody Award-winning coverage of the Gulf Oil Spill, Hurricane Katrina, and the 2008 presidential election. Carol's reporting has been honored numerous times, including a 1991 Emmy Award for a special on crack and cocaine, a UPI award, and several Associated Press awards. She received an Emmy nomination in 1993, then again in 2008 for outstanding coverage of a breaking news story after Benazir Bhutto's assassination. In 2009, she received an individual Emmy nomination for Outstanding Morning Program.
Carol serves as LMU's First Lady, where she also teaches broadcast journalism.