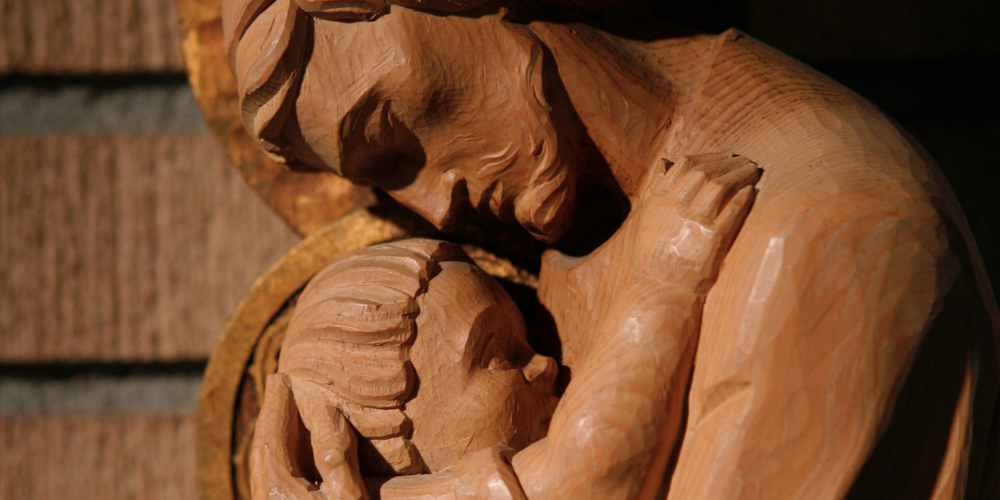 Wisdom from our traditions
The global threat to health and life posed by COVID-19 is unprecedented in the 21st century. But women and men of faith have faced challenging and dangerous circumstances for millennia, and continue to work for wholeness and peace throughout the world. Their experience and insight has much to offer us.
The resources below draw on a variety of faith communities and spiritual practices. In particular, our rootedness in the faith and spirituality of the Society of Jesus (the Jesuits), the Religious of the Sacred Heart of Mary, and the Sisters of St. Joseph of Orange offers us a rich wellspring of wisdom and tools to respond to our present moment. For example:
The Examen, a practice of Ignatian spirituality, is a process of reflection that helps us to make sense of our challenges and discern the best path forward
The Sisters of St. Joseph of Orange call us to "serve the dear neighbor without distinction," reminding us of the need to be attentive to the vulnerable and marginalized in our communities
The Religious of the Sacred Heart of Mary work "that all may have life" and emphasize the spiritual importance of the arts; as we work to maintain physical and mental wellness, embracing music, literature, dance, and the fine arts provides avenues for self-expression and life-giving connection to the sacred
Our diverse LMU community also offers us gifts from many faith communities, especially the Jewish and Muslim traditions. We are grateful for the richness of our community and the depth and breadth of wisdom it gives us.