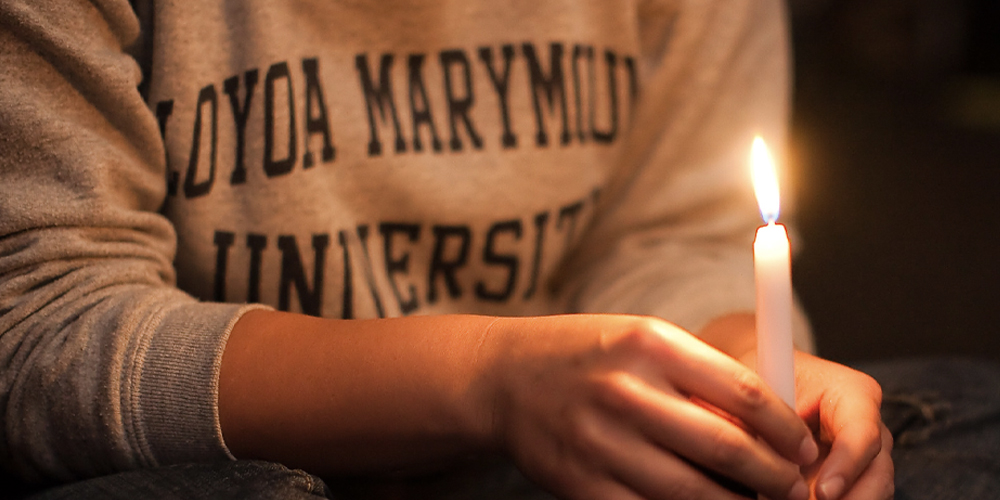 Submit your prayer requests
Submit your prayer requests for us here. Your intentions will be shared with Campus Ministry and with the LMU Jesuit Community, who will remember them at daily Mass in the Jesuit Community Chapel. All submissions are completely anonymous unless you choose to include your name.

Submit as many requests as you want, as often as you need, and know that our prayers are with you each day.