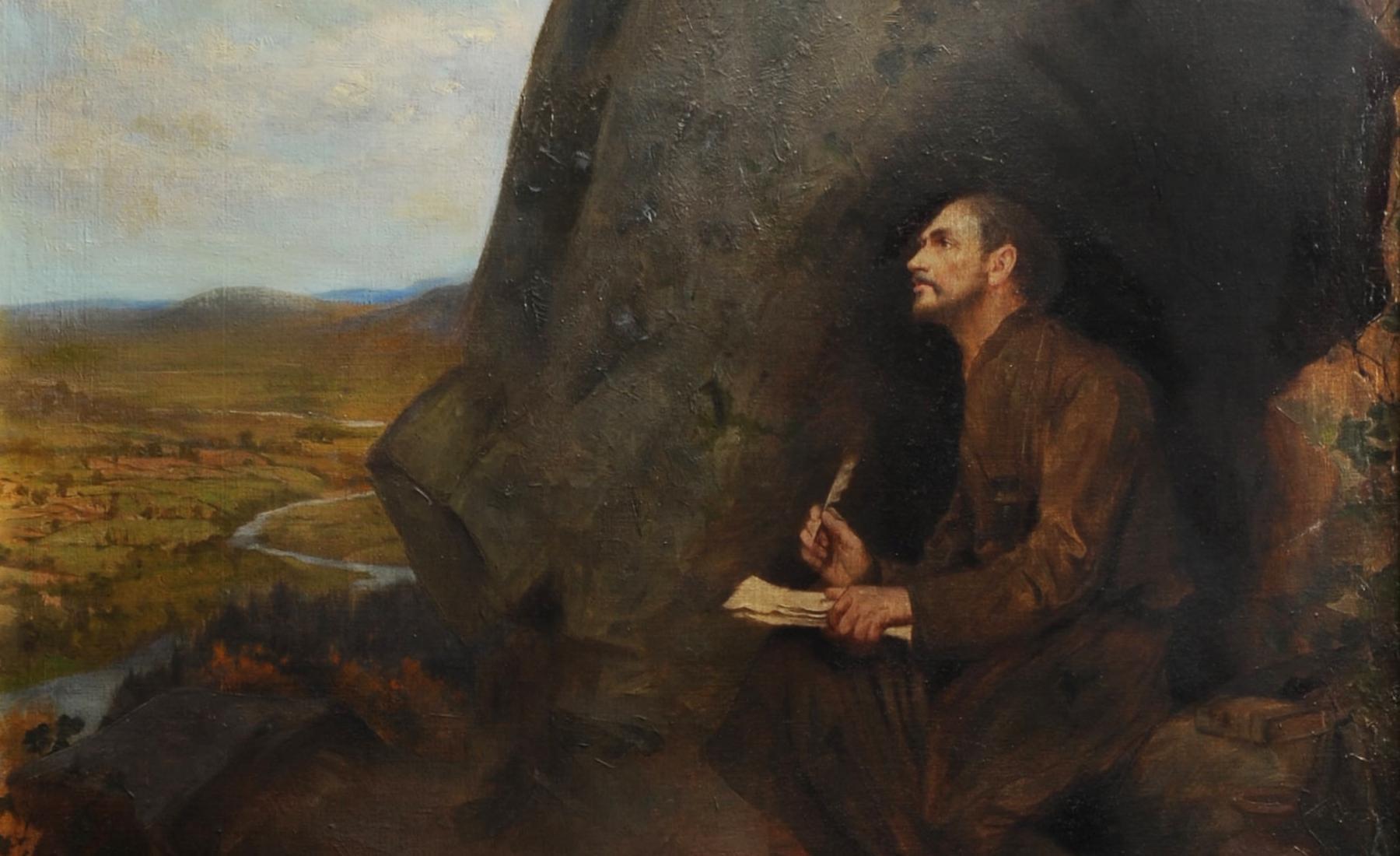 Reflecting on Ignatian Heritage Week
This week, the LMU community celebrates its part, present, and future in Ignatian Heritage Week, reflecting together on our Ignatian identity: the values and ways of proceeding drawn from the life of St. Ignatius of Loyola; the Society of Jesus he founded and many religious communities he inspired, including the Sisters of St. Joseph of Orange; and the principles and values of Ignatian spirituality and pedagogy that give shape and meaning to our mission. In response to this week's theme, Grace Bernal '21 (English and Political Science) and Monique Mansour (Rhetorical Arts) reflect on what Ignatian heritage means to them.
To learn more about Ignatian Heritage Week and sign up for one or more events, click here!
✜
Learning as a Whole Person
Grace Bernal, Class of 2021 (English and Political Science)
Growing up with parents who are both Jesuit-educated, the Ignatian heritage has always been a part of my life and Catholic identity. I was drawn to Loyola Marymount because I knew that I would not only grow as a student, but most importantly as a person during my four years on the bluff. During my time at LMU, I have seen how the university truly lives out its Mission. In all aspects of life at LMU, one can see encouragement of learning, education of the whole person, and the service of faith and promotion of justice. The part of the mission statement that has especially resonated with me while at LMU is the education of the whole person.
In the classroom, I have been encouraged to be a global citizen. The LMU curriculum has allowed me to think outside of myself and with those on the margins. I have had the opportunity to take courses focusing on topics such as restorative justice. In my Literature, Law and Restorative Justice course, I was able to learn about restorative justice and meet formerly incarcerated guest speakers. This class allowed me to grow in my English skills and think critically about complex issues. I was given a new outlook on the criminal justice system and alternatives to traditional incarceration which treat people with mercy and compassion. This course encouraged me to look for ways to use my education and skills for others in my future.
While I have learned and grown in the classroom at LMU, much of my education has been outside of a traditional classroom setting. Students are encouraged to grow as a whole person during their time at LMU. I can see this in all aspects of campus life. I have been able to explore my faith and grow spiritually through Campus Ministry. Leading First-Year Retreat allowed me to grow in my own faith while also making meaningful relationships with other students. The short weekend we spend together educates me just as fully as being in the classroom. While it's not a "traditional" form of education, we are encouraged to develop and reflect.
When I moved into my dorm my first year, I could have never imagined the ways Loyola Marymount has truly impacted my life in such a short amount of time. Though this past year has been unusual, LMU still encourages me to grow as a whole person in the Ignatian heritage. When I graduate this spring, I am not simply leaving with a diploma. I am leaving with a better understanding of how I can use my education for others. I am incredibly proud to be a part of the Ignatian heritage. I know what I have learned and how I have grown at LMU will always be a part of me.
✜
Words for Justice
Monique Mansour, Rhetorical Arts Fellow
Having been born into an immigrant family, my parents taught me the obligations that I have to my faith, my relatives, my neighbors, my friends, my country, and to my global community from an early age. After all, how could they have not? They were keenly aware of the interconnectedness of our society, having witnessed first-hand what happens when words and promises are not used for good, and instead are falsely given in the name of peace. When ill words and broken promises are turned into actions, families are uprooted. Entire nations are brought to their knees. Cultural markers and senses of identity are destroyed. Divisions between groups become deeper. St. Teresa of Calcutta once famously said: "If we have no peace, it is because we have forgotten that we belong to each other." Perhaps it is with our faith-driven thoughts and words then, where peace begins. And there is no peace without justice.
This upbringing of mine is precisely why the following tenet of our LMU mission resonates with me so deeply: "The service of faith and the promotion of justice." As a professor of Rhetorical Arts, the emphasis of my course is on speaking and writing for social justice, directly in line with this mission statement. The Jesuits have much to teach us about rhetoric, having coined the concept of Eloquentia Perfecta, or the idea of the "good person writing and speaking well for the common good." As we learn, study, and grow, we must also be working on ourselves, and on our characters, if we are to be of lasting service to our communities and ourselves. This is all done in service to and in the spirit of ad majorem dei gloriam – "for the greater glory of God," the motto of the Society of Jesus.
Eloquentia Perfecta demands us to think about the following: What are words, what is language, if not in service to others? What is an argument, or a stance, if not in service to others? What is a thought, or an idea, if not in service to others? It also reminds us that the skills we learn in Rhetorical Arts are applicable to anyone in any major, in all disciplines, and no matter what future career, aspiration, or profession a student aspires to, any single one will demand them to think, and to write and speak, and what better way to use their thinking, writing, and speaking than for the betterment of their communities? After all, it could save lives. It could very well save us all.
"The service of faith and the promotion of justice" reminds us to celebrate our interdependence and to celebrate it daily. To me, living out your faith means to commit to upholding justice and letting it prevail: in our neighborhoods, in our states, in our countries, in the communities we find ourselves to be a part of, in our shared world. And how do we start? With our words.
Back to Manresa Moments home
Browse all Manresa Moments content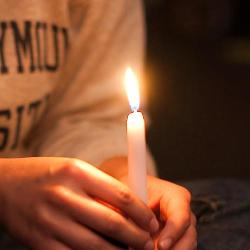 More resources for our moment
Submit prayer requests, find streaming liturgies, connect with faith communities, and more