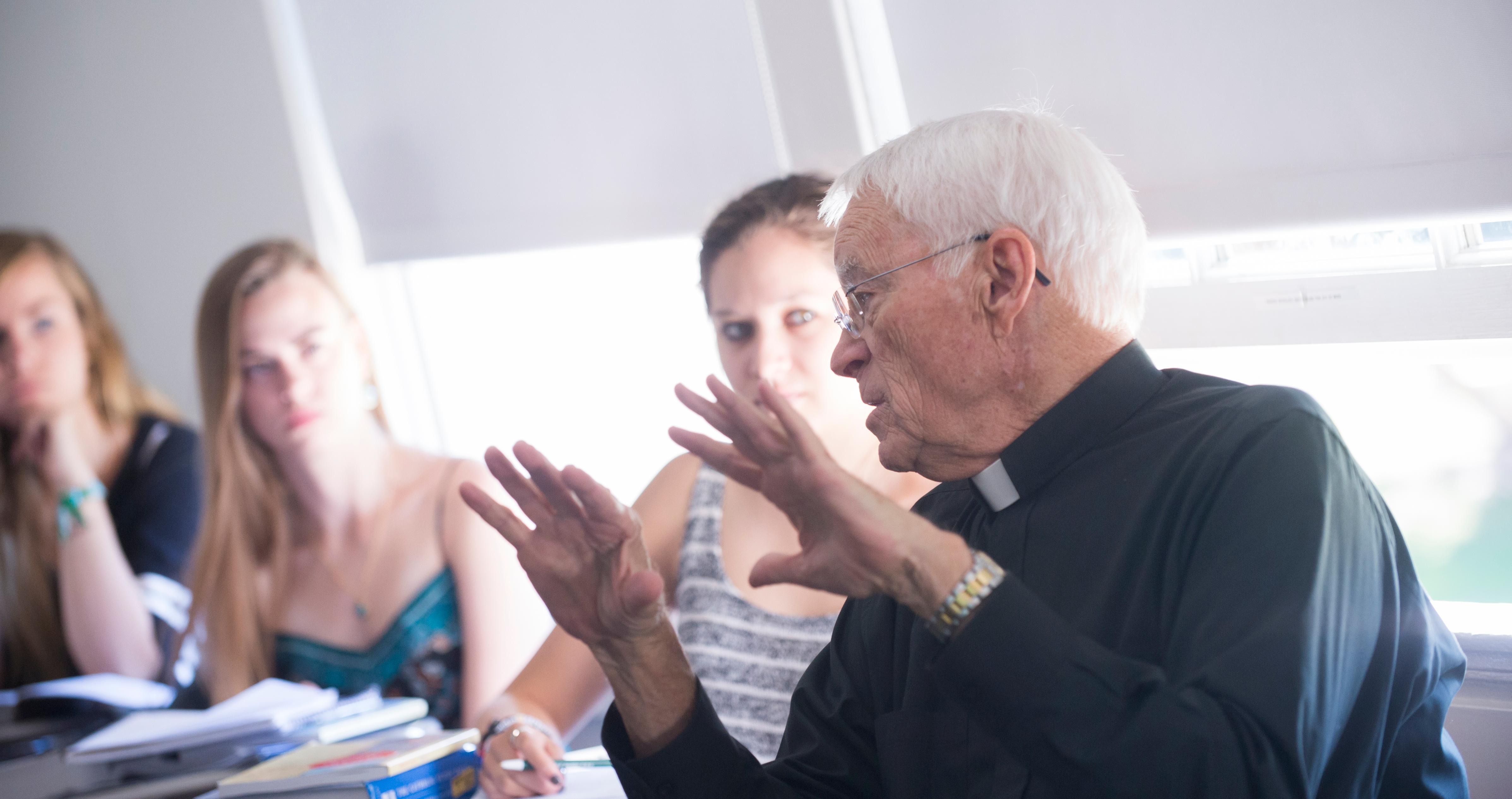 Fr. Tom Rausch, SJ, Emeritus T. Marie Chilton Professor of Catholic Theology, in the classroom
Wednesday, July 29: All Things Ignatian - Meet the Jesuits
Did you know...?
the "SJ" after Jesuits' names stands for "Society of Jesus," the formal name for the order
with around 16,000 priests, brothers, scholastics and novices worldwide, the Jesuits are the largest religious order of men in the Catholic Church
LMU has a community of Jesuits who live full-time on campus, most of whom work or study at LMU or in the surrounding community
The Society of Jesus is a Catholic religious order of men founded in 1540 by Ignatius of Loyola and a small group of his multinational "friends in the Lord," fellow students from the University of Paris. Members of this order, soon known as "Jesuits," saw their mission as one of being available to go anywhere and do anything to "help souls," especially where the need was greatest (e.g., where a certain people or a certain kind of work were neglected). They believe that God can be found in all things and that their efforts to link faith and culture are made more reliable when those efforts help to create a just society. Whatever their endeavors, Jesuits try to live by the Ignatian motto, Ad Majorem Dei Gloriam: everything for the greater glory of God.
Throughout their history, Jesuits have been pastors, teachers, and chaplains, as well as doctors, lawyers, diplomats, and scientists. With the election of Pope Francis in 2013, they even have their first pope!
Today, Jesuits draw on the rich heritage of Ignatian spirituality and pedagogy in their work administering schools, parishes, retreat centers, campus ministries, and other apostolates. The Society of Jesus is also particularly well-known for its focus on the promotion of justice across its ministries.
You can learn more about the Society of Jesus at the resources linked below, or visit this page for more information.
Meet the LMU Jesuits
You can learn about the many Jesuits who live at Loyola Marymount University at the Jesuit Community website. Some are students, pursuing Master's or doctoral degrees in LMU programs like Educational Leadership for Social Justice. Others teach in departments across the university, ranging from Business Administration to Modern Languages to Mechanical Engineering, or serve in leadership roles like the Assistant Dean of Students and Chancellor. And, of course, Jesuits also serve as Resident Ministers, Campus Ministers, chaplains, and spiritual directors, providing spiritual accompaniment to LMU students, faculty, staff, and alumni. Whatever your connection to LMU, it's likely that you've encountered a Jesuit in their work or studies.
Looking to get in touch with a specific Jesuit or learn more about their work and ministry at LMU? Contact us at mission@lmu.edu and we'll get you connected!


This Feast of St. Ignatius, we also celebrate a new rector (leader) of the Loyola Marymount University Jesuit Community. Fr. Arturo Sosa, SJ, Superior General of the Society of Jesus, has missioned Fr. Edward Siebert, SJ, to the role of rector of the LMU Jesuit Community, beginning July 31, 2020. He will succeed Fr. Allan Deck, SJ, who has served in that role since 2014.
Fr. Siebert has served in many roles at LMU. In addition to teaching as a part-time faculty member in the School of Film and Television and serving as the Chaplain of the Student Worker program, he has worked in Campus Ministry and lived as a Resident Minister in Leavey 5. You may also know him as the primary caretaker for Buster, therapy dog and LMU celebrity (incidentally, you can follow Buster on Instagram at @busterlmu).
Additionally, Fr. Siebert is the founder and president of Loyola Productions, Inc. here in Los Angeles, which has built a reputation over twenty years for telling stories around the globe that inform, inspire, and entertain. Siebert's extensive experience in both secular and Catholic circles includes everything from newsroom stints at WDIV NBC Detroit and WWL CBS New Orleans, to exclusively chronicling Pope Francis in Rome, Philadelphia, and Washington, DC. He previously worked on the ABC/20th Century Fox television show "Nothing Sacred." He also wrote and directed the award-winning short films "At Last Goodbye" and "Out of Trust."
We congratulate Fr. Siebert and wish him well in his new role!

Members of the LMU Jesuit Community, 2019
More to Explore
The Jesuits
The Society of Jesus: past, present, and future
America - The Jesuit Review, a print and online magazine "for thinking Catholics and those who want to know what Catholics are thinking"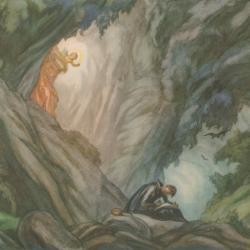 Back to Manresa Moments home
Browse all Manresa Moments content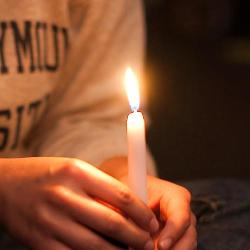 More resources for our moment
Submit prayer requests, find streaming liturgies, connect with faith communities, and more