Manresa Moment: Palm Sunday
Fr. Marc Reeves, S.J., Associate Vice President for Mission and Ministry, delivers a reflection on the Gospel for Palm Sunday (5:00). The text of the reflection is available here.
More ideas for today
Consider reading the Passion narrative, today's Gospel reading, aloud -- by yourself or with members of your household assigned to different parts. Or, participate in a full Celebration of the Word in your home. A complete worship aid for the day's liturgy, including all readings and prayers, is available from Magnificat here.
Gather palms from your yard or neighborhood. If you can't find palm branches, any green and leaf-bearing branch will do. After your prayer or readings, place the branches on or in front of a household cross or crucifix.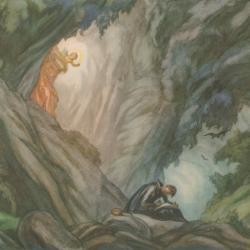 Back to Manresa Moments home
Browse all Manresa Moments content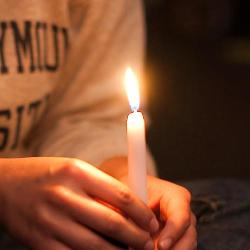 More resources for our moment
Submit prayer requests, find streaming liturgies, connect with faith communities, and more