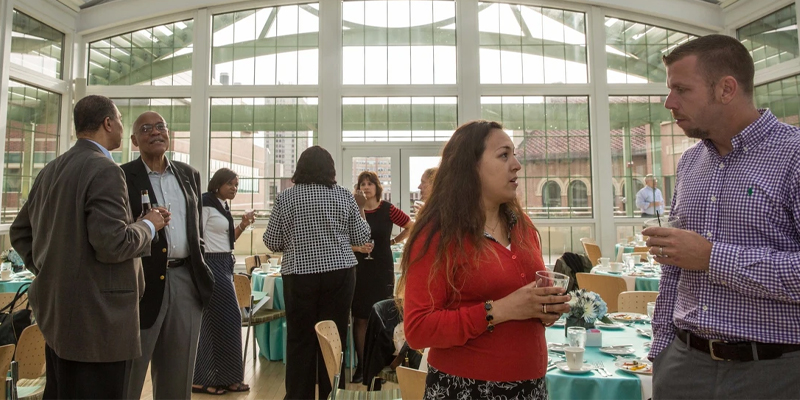 Jesuit Leadership Seminar
The goal of the annual Jesuit Leadership Seminar is to contribute to the formation of administrators in Jesuit colleges and universities who will, in the words of St. Ignatius Loyola, "Go out and set the world on fire!" Participants are introduced to the foundations of Jesuit education and actively engage in discussions with peers from around the country on how the Jesuit educational tradition may be applied in the everyday work of university decision making. Drawing on the expertise of skilled practitioners from the Association of Jesuit Colleges and Universities consortium – including current and past Jesuit university presidents who serve among the faculty – the Seminar offers fresh perspective on key questions facing Ignatian leaders.
When
June (2020 dates TBA)
Where
Loyola University Chicago
Who
Key leaders (presidents, provosts, deans, faculty, and senior administrators from all areas of university life) who
may be new to their roles and/or Jesuit institutions;
Especially appropriate for administrators with limited leadership/administrative experience and/or those new to Jesuit higher education who

cannot commit to the time demands of ICP
may need a refresher as part of ongoing formation in a Jesuit institution; and/or
are identified by Presidents and Mission & Ministry Offices as having particular potential to contribute to the Jesuit character of the institution.
For more information about the Seminar, visit thejesuitleadershipseminar.com. To learn more about representing LMU at an upcoming Seminar or to apply, contact Katherine Brown, Director of Mission and Identity Programs, at Katherine.Brown@lmu.edu.
José Badenes, S.J. (2010)

John Carfora (2010)*

Michael Horan (2012)

Bryant Alexander (2013)

Jennifer Eich (2014)

Tina Choe (2015)

Susan Abraham (2016)*

Herbert Medina (2016)*

Molly Youngkin (2017)

Francesca Piumetti (2017)

*No longer affiliated with LMU