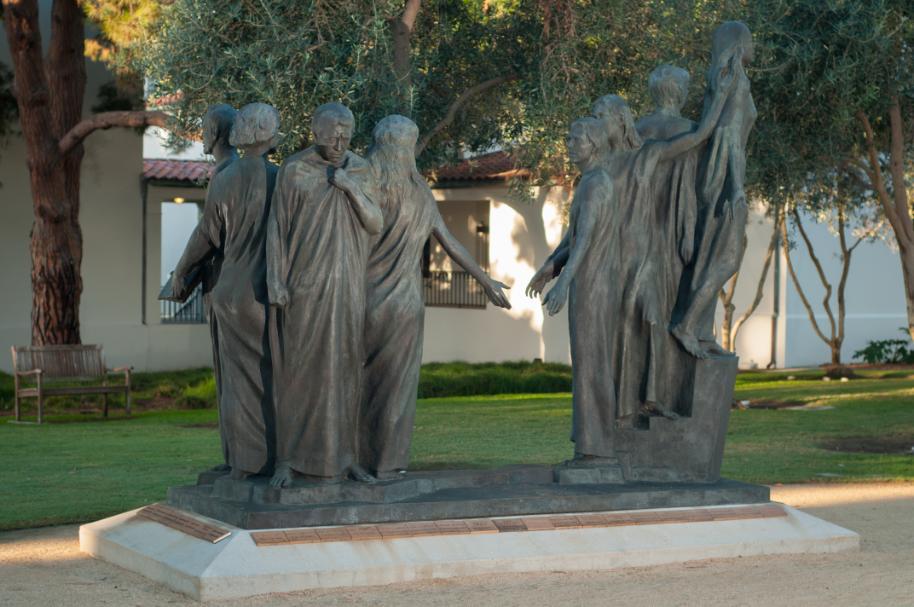 The sculpture, created on campus, was dedicated in 2012 as a memorial to those who died while they were students at LMU. The variety of feelings expressed in the faces and gestures of the figures—everything from deep sadness to expansive hope—are best viewed by walking around the entire grouping. The Latin title, Ad Astra per Aspera, tells us that we "reach the heavens through suffering," which the figures communicate very well to viewers who may themselves have experienced the loss of loved ones. The names of those who are held in memory are on plaques attached to the bottom of the sculpture.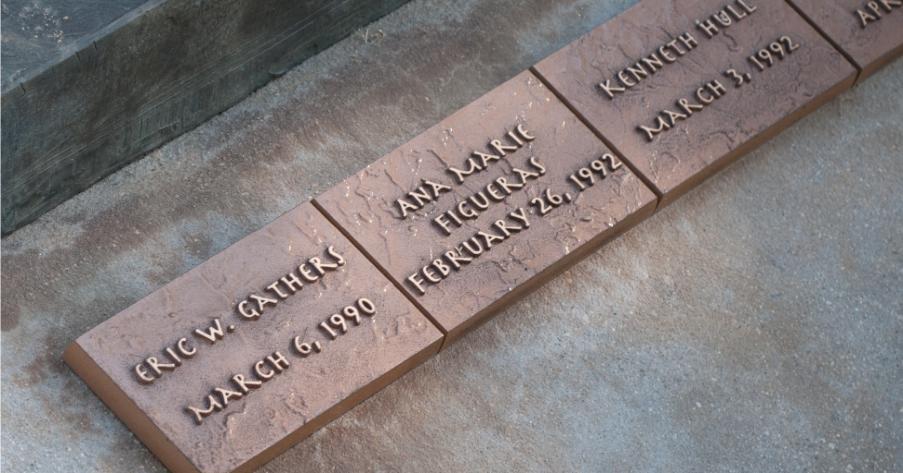 The Student Memorial includes trees and plaques in addition to the bronze sculpture; it is accessed by paths from the parking lots on either side of the Chapel.
Directly behind the Sacred Heart Chapel tower.