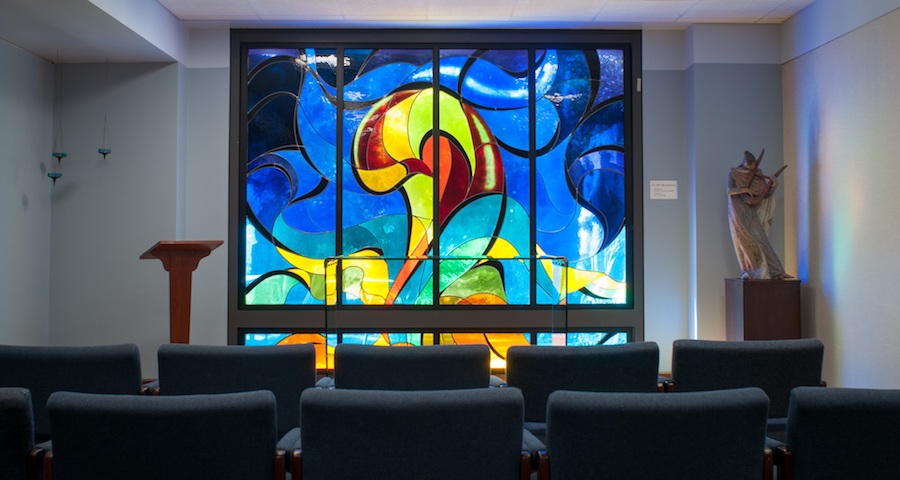 As soon as University Hall was readied in 2000, the Marymount Center established an interdenominational chapel, containing Hebrew, Christian and Muslim Scriptures as a conscious welcoming of the diversity of faiths among members of the LMU community. The entire front of the chapel is a colorful window designed by Sister Genevieve Underwood, RSHM, who was a member of the Art and Art History Department. The enclosed space of the chapel, with its rows of comfortable seats, is gently illuminated by the one window. A clear glass table was placed in front so that Catholic Mass may be celebrated without changing the nature of the space that is open to all for "prayer and peace."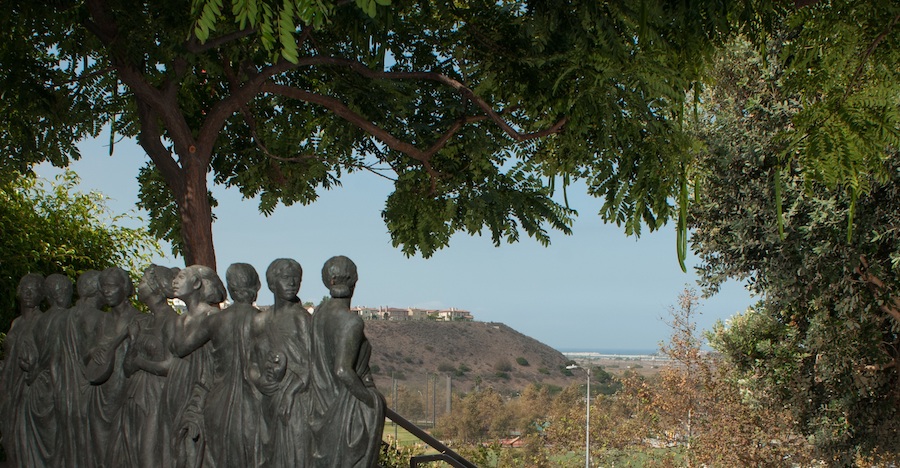 The Margaret R Bove Meditation and Sculpture Garden outside the chapel window, contains a sculpture, "The Nine Muses" by Will Pupa, resident artist. This patio area is well above the entrance road and so allows views of the coast. The location is partially sheltered from the prevailing winds, and also provides shade.
Northwest corner of University Hall, Ste. 3000.