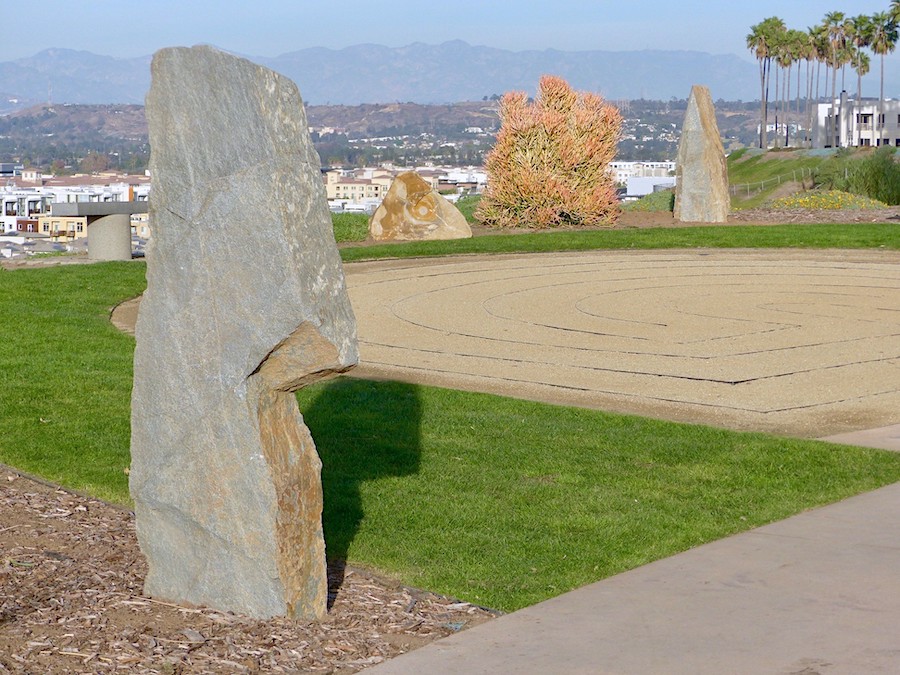 The Labyrinth, overlooking Playa Vista and the Pacific Ocean, is the main feature of the Garden of Slow Time, an invitation to seeking peace. It is offered to those who visit as an adaptation of an ancient practice of walking meditation. The labyrinth has the appearance of a maze, but it offers those who walk the single path an encouragement to slow down and reflect.
The Slow Time project was designed by English professor Paul Harris and Philosophy professor Brad Stone for the Bellarmine Forum in 2016. Paul Harris, with Mario Arroyo and staff members of Facilities Maintenance, designed and installed the labyrinth.
On the bluff, behind O'Malley Hall, between the Library and the Tongva Memorial.