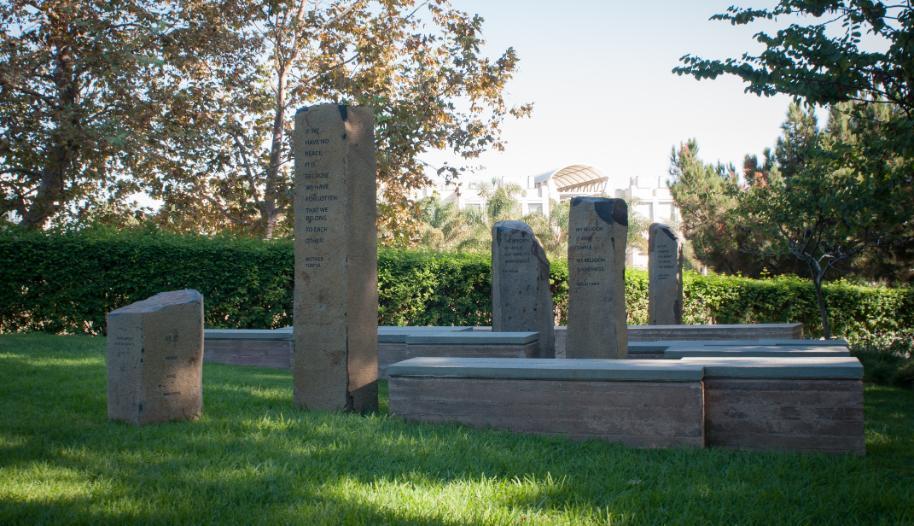 For those who find the somewhat hidden location of the Interfaith Peace Garden, even a brief pause there will make the visit worthwhile. The ambience—shade and grass, stone benches and pillars, a view out across part of the upper campus—is serene. The quotations about peace from
a variety of faith traditions are engraved in the stones of the memorial, inviting either a complete walk-through or many successive visits so as to ponder them. Avi Schaefer, the young man in whose memory the garden was dedicated in 2013, is quoted on the dedication plaque: "An enemy is someone whose story you have not yet heard."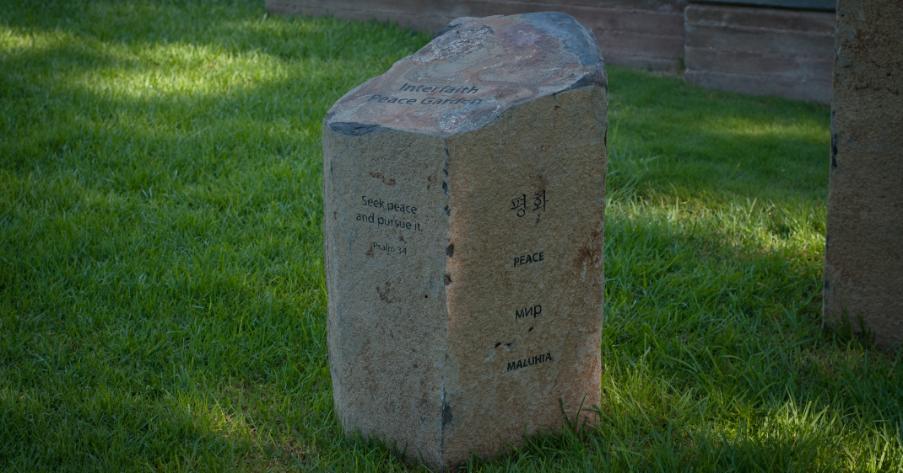 Walking about or sitting and looking out over the campus from this quiet, almost hidden corner garden, is a soul-satisfying experience. In the morning shade, the mood is contemplative and conducive to being seated; in the afternoon, walking about in the sun while reflecting on the quotes might seem more appropriate. The garden can be accessed by stairs that ascend from the sidewalk at the entrance to the Drollinger Parking Structure or from the parking/service street adjacent to the Leavey Center.
Above and to left of the entrance to the Drollinger Parking Structure.