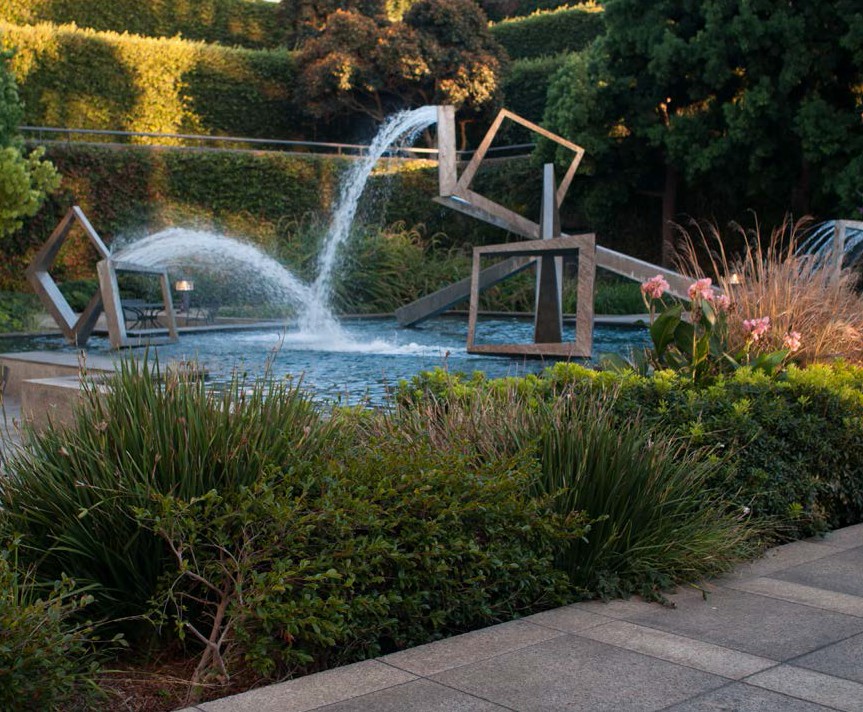 Though University Hall has rooms within it that provide a quiet environment, the sound of splashing water outside the west end of the building provides a distinctive opportunity for reflection and prayer. The uniform sound of water in constant movement covers the sounds of nearby traffic and other disruptive noise, inviting individuals to entertain their own thoughts and concerns. Though the surrounding terraces and wall and the fountains themselves are constructed of metal and concrete, the trees, shrubs and other plants within the setting offer a welcoming sense of calm.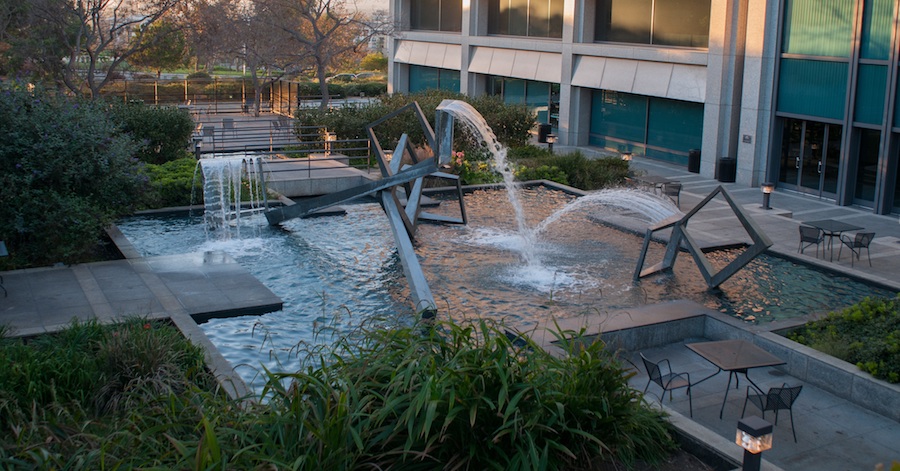 The grassy spaces of the upper floors (which can be accessed by stairways on the left side) provide a variety of visual perspectives that are suitable for quiet reflection.
Outside the west end of the University Hall Atrium.