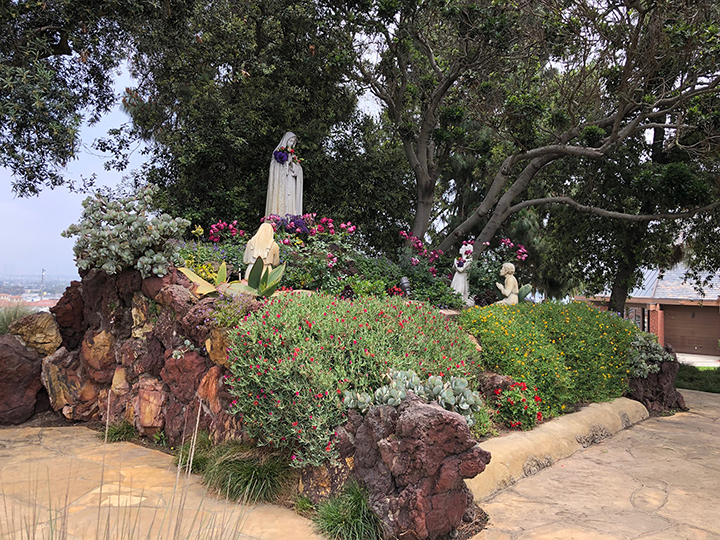 The Fatima Shrine is a beautifully landscaped representation of the appearance of the Virgin Mary to three shepherd children outside the town of Fatima, Portugal, in May of 1917.
Shortly after World War II, when the campus grew quickly, a series of Residence Halls were built, culminating in the three that are somewhat adjacent to Sacred Heart Chapel. Before Whelan Hall was constructed, there was a gentle slope leading up to the shrine. After a road was laid between the shrine and Whelan Hall, making a steep slope, a small plaza and railing were emplaced, and access became possible only from the path on the bluff, behind the shrine.
On the Bluff, facing Whelan Residence Hall.