2023 Immersion - South Africa and Namibia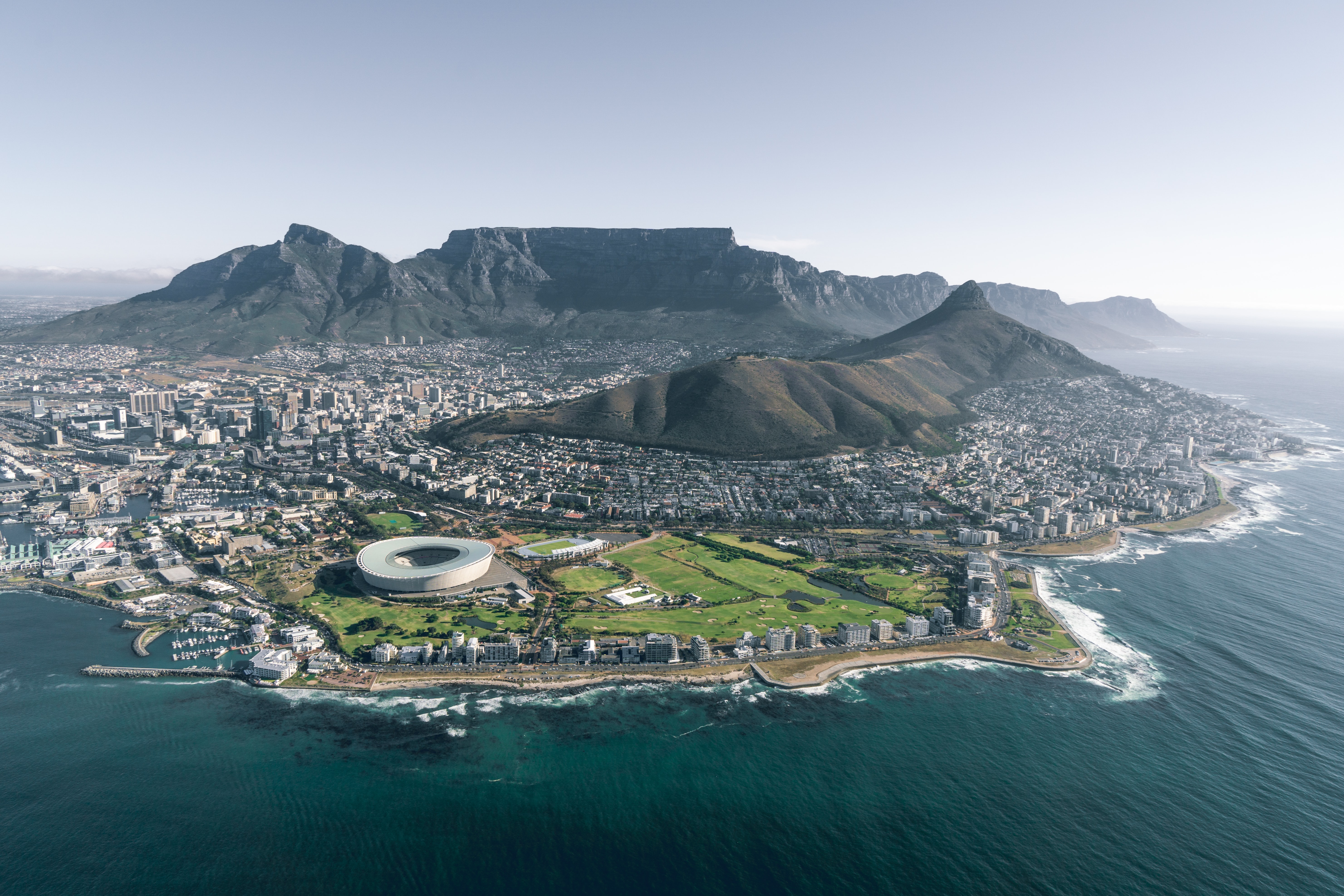 2023 Faculty-Staff Immersion
Dates: Friday, May 12 - Sunday, May 21, 2023
Locations: Namibia and South Africa
Join the Center for Mission and Identity as we explore questions of racial justice, peace and reconciliation, decolonization, and liberation theology in the southern African context. Our program itinerary will include engagements in both Namibia and South Africa as we learn about the history and current realities of these regions and consider them in light of our own context in the United States and at LMU.
The immersion trip is open to all full-time faculty, staff, and administrators on all campuses. Program costs are fully sponsored by the Center for Mission and Identity (including all meals and single accommodations; travel costs are partially sponsored). If accepted, participants are expected to attend four preparatory gatherings during the spring 2023 semester, as well as the full program itinerary from orientation to close. Applications will be accepted through December 21, 2022.
Questions about the 2023 immersion or the program in general? See our FAQs below or contact Kat Brown, Director of Mission and Identity Programs, at Katherine.Brown@lmu.edu.
FAQs
All full-time, regular faculty and staff on the Westchester, Playa Vista, and Law School campuses are welcome and encouraged to apply. No deposit or application fee is required.

Program costs in-country are fully sponsored by the Center for Mission and Identity, including all lodging (in single accommodations with private bath), meals, entry fees, local transportation, insurance and emergency assistance coverage, and so on. Participants are responsible for making their own travel arrangements for arrival and departure at the program site, and the Center for Mission and Identity will reimburse up to $700 of travel costs per participant.

If costs pose a barrier to your participation in this program, please contact Kat Brown at katherine.brown@lmu.edu for assistance.

Since the immersion will entail absence from campus during standard work days, your participation may also require specific accommodations from your supervisor. If you encounter (or anticipate) difficulty in this area, please contact Kat Brown.

Once the application period closes, our selection committee will review applications with the goal of identifying a group that is diverse and well-balanced (considerations may include affiliation [faculty and staff], division/unit, length of time at LMU, mission and international experience, and so on). Notices of acceptance will be made by email before January 31, 2023.

Applicants who have not been selected in previous years are encouraged to apply each year they are interested! Applications for these trips always exceed our capacity, but we are working to expand our offerings. If you'd like to be the first to hear about upcoming trips and receive word when applications open, please join our mailing list.

Our itinerary will be determined in collaboration with our in-country partner, the Center for Global Education and Experience. The program will likely include site visits; conversations with local community leaders, activists, and experts; opportunities to encounter local wildlife, geography, arts, and culture; and guided reflection facilitated by trip leaders.

The Faculty/Staff Immersion does not include volunteer service or other activities that are sometimes referred to as "mission trips." The program's emphasis is on education, accompaniment, solidarity, and global citizenship. Participants will be invited to listen, learn, and reflect on what their responses will be to what they have experienced.

Once accepted, immersion participants are expected to attend the following:

Three weekday, daytime preparatory meetings of 90 minutes during the spring 2023 semester (two time options will be offered for each meeting);
One evening dinner with the full immersion group in May 2023, prior to departure;
The full program itinerary, from arrival on Friday, May 12 to close on Sunday, May 21, 2023. Late arrivals or early departures cannot be accommodated.

Precise dates and times for pre-trip meetings will be identified by group availability once the roster is finalized.

Participants must also hold a current passport valid for the dates of travel and sign a liability waiver. If you anticipate any of these elements posing an obstacle to your participation, please contact Kat Brown at katherine.brown@lmu.edu to discuss possibilities.

No! The program includes full interpretation and translation as needed, and speaking a language other than English is not necessary for full participation.

A primary goal of the Faculty/Staff Immersion is to encounter communities and ways of life that are outside our day to day contexts. Participants are encouraged to enter into the experience with an attitude of simplicity, openness, and willingness to venture "outside their comfort zone."

In keeping with this principle, travel, food, and lodging will be simple, though safe and comfortable. All participants will be housed in single accommodations with private bathrooms. Travel will be by chartered van and bus. Meals may be shared in a variety of contexts, including restaurants, vendors, and host-prepared meals. Participants with dietary or religious restrictions should contact the trip facilitator before departure to ensure appropriate accommodation.


Apply for the 2023 Immersion
Submit your application by December 21, 2022