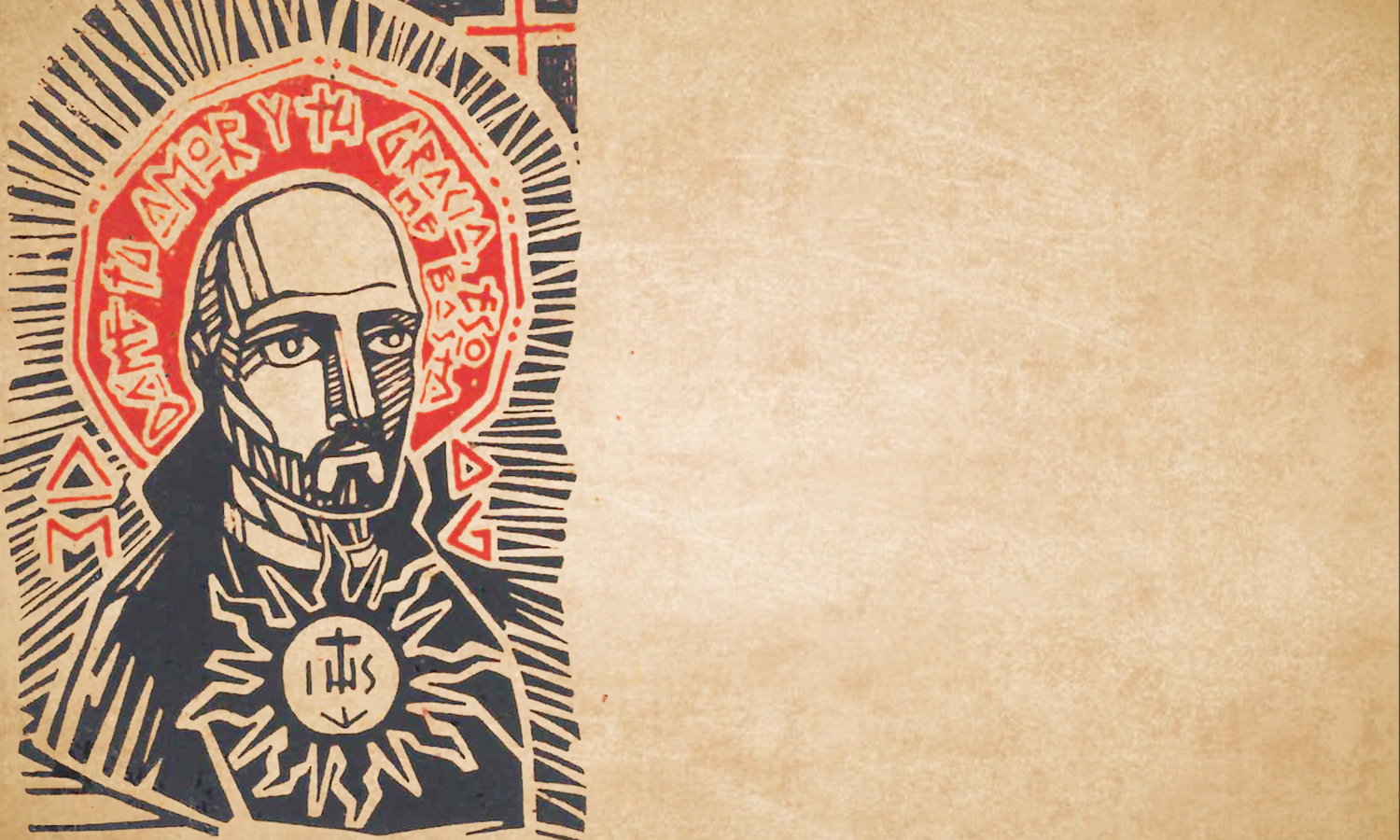 The Spiritual Work of Racial Justice
An Ignatian Reading Group
Join us for a month of meditations with Ignatius of Loyola, on a spiritual journey of reconciliation
Each November, the Loyola Marymount University community reflects on our shared mission and Ignatian identity. This year, in the light of ongoing crises of pandemic, racism, and inequity, we invite you to journey with fellow LMU students, faculty, and staff in reading "The Spiritual Work of Racial Justice: A Month of Meditations with Ignatius of Loyola," by Patrick Saint-Jean, S.J.
Facilitated by LMU community members, each small reading group will meet 4-5 times during the fall semester to reflect on the ways that Ignatian spirituality, especially the Spiritual Exercises, can assist and support us in our shared work of antiracism. Participants are also invited to a conversation with author Patrick Saint-Jean, S.J. on Friday, November 19.
Register by October 31 to receive a free copy of the book!
About the Book
"The Spiritual Work of Racial Justice is a meaningful and practical resource for our times. Through Ignatian Spiritual Exercises, Patrick Saint-Jean, S.J. offers an opportunity to continue the pursuit of racial justice as a necessary component of faith. Each meditation includes relevant history and grounded spiritual practices. The book is refreshing and accessible to all."
—Barbara Holmes, author of Joy Unspeakable: Contemplative Practices of the Black Church and Liberation and the Cosmos

"For more than 150 years, legislation has led the peoples of the United States in a clever and deceitful, serpentine path from genocide to reservations, from enslavement to terrorism, from segregation to discrimination, and back again and again. Legislation may make the healing of our fractured racial-ethnic relations possible, but only love can heal us. Jesuit Patrick Saint-Jean offers us a way to heal our battered souls and bereaved hearts, using reflection, journaling, and reading in openness, humility, and prayer to lead us to concrete acts of love for our neighbors."
—M. Shawn Copeland, author of Enfleshing Freedom: Body, Race, and Being

"Saint-Jean's book beautifully weaves together several threads: the author's personal experience as a Jesuit in formation who is both an immigrant and a Black man; poignant reminders of the long history of race-based violence; calls for racial justice; and the perennial wisdom of the Spiritual Exercises of St. Ignatius of Loyola, with their focus on examining our sin so that we are free to love God and neighbor. The end result is an invitation to the interior work necessary to deepen our commitment to racial justice."
—Very Rev. Brian G. Paulson, S.J., Provincial Superior, USA Midwest Province of the Society of Jesus
What to expect
After signing up, you'll be placed in a small group of 5-8 community members (you can indicate your preferences at registration). Your facilitator will contact you with meeting information and to provide materials. Groups meeting in person or over Zoom will both be available. Each group will meet 4-5 times during the fall semester to share reflections on the book and each participant's experience. Participants are also encouraged to attend Patrick Saint-Jean, S.J.'s talk on Friday, November 19 with their groups.
What is required?
No previous experience or faith commitment is needed, other than a willingness to share this journey with your fellow community members. The Spiritual Exercises are rooted in the Catholic and Christian faith tradition; persons of many faiths (and no faith) have found these practices and frameworks fruitful in their spiritual lives.
For those who sign up by October 31, all reading materials will be provided by the Ignatian Heritage Month committee.
More about Ignatian Heritage Month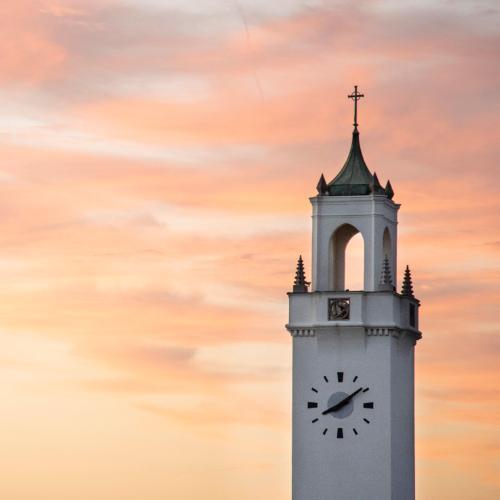 November 2021
Celebrating our shared history, identity, and mission
Learn more
Meet the Author
Friday, Nov. 19 | 12:00 pm | Collins Center
Join Patrick Saint-Jean, S.J. for a discussion of his book and the intersections of Ignatian spirituality and racial justice. Lunch will be served.
RSVP NOW